Flowers have always been a popular source of inspiration for Xara artists and we have featured some wonderful examples in earlier editions of
Inspirational Art (see June 2007 and February 2009).
This time we've included some designers whose names you may not have seen before, alongside a couple that will be well known to you.

Page created with
Xara Photo & Graphic Designer 6
Mohamed Ehlaly (Black Panther on TalkGraphics)
Here's an image including a wireframe and detailed view which comes from a post by Black Panther on TalkGraphics, you can follow the thread here.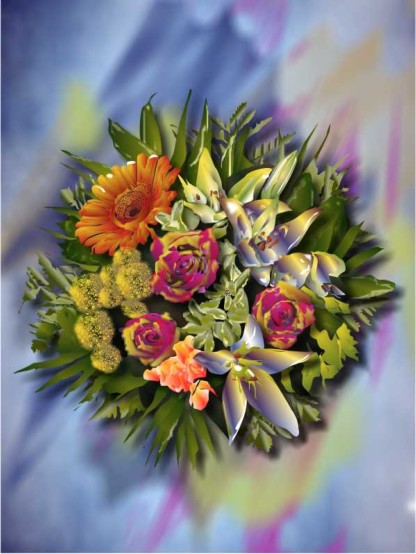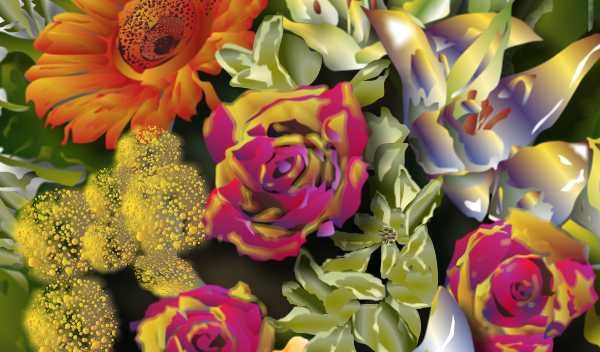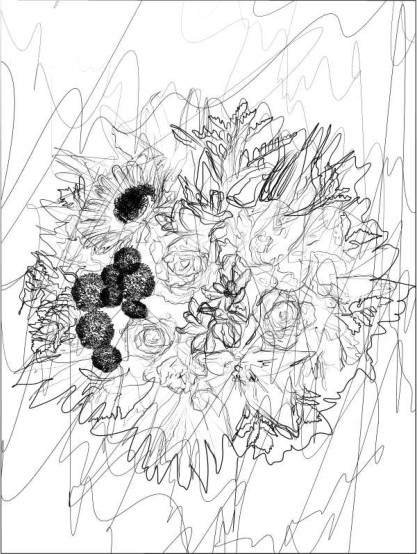 Tim Seward
There were quite a few excellent flower entries in the contest that we ran earlier this year to win a place amongst the featured art in Gary Bouton's
Xara Xtreme Guide. This one from Tim Seward was shortlisted (you can see the runners up here and the winners here), and it has also been shown on
TalkGraphics,
here's
the thread called Cascading Plant in Blue. You can see a couple of other flower images from Tim in an earlier
Inspirational Art
.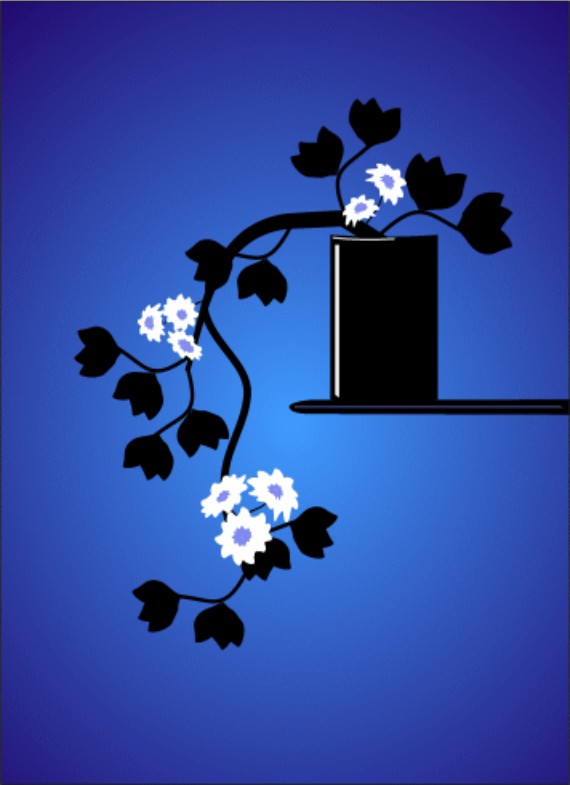 Nancy Griffin (Burpee on TalkGraphics)
Nancy Griffin also made it to the contest shortlist with this first image of a purple Clematis (also shown in TalkGraphics), and posted another great
flower image - Grandmother's Hollyhocks - in TalkGraphics.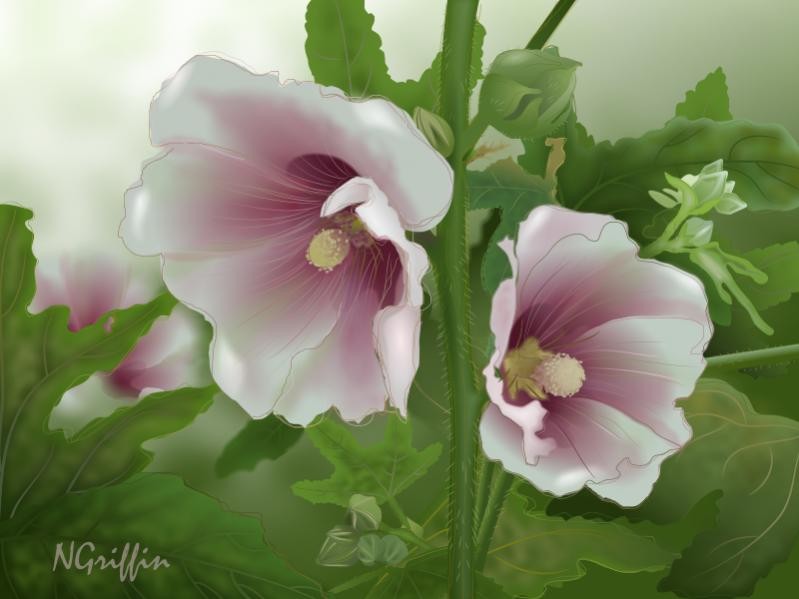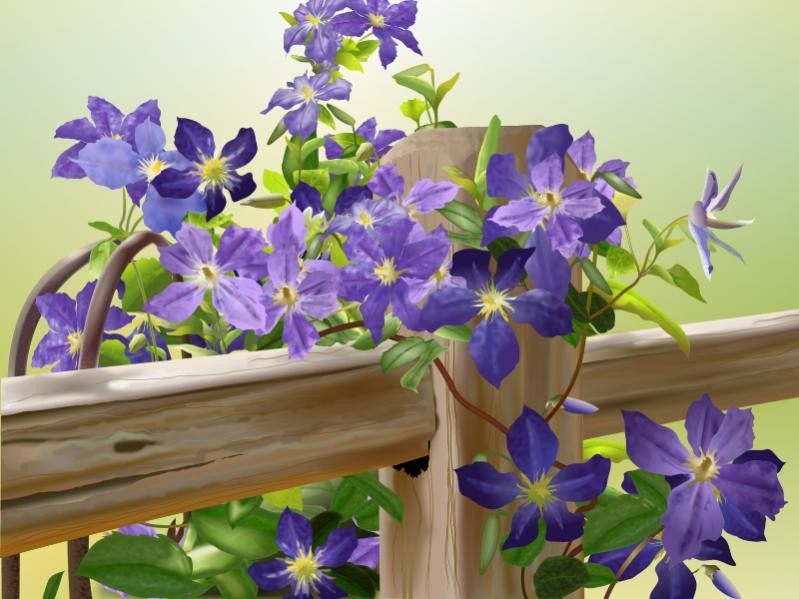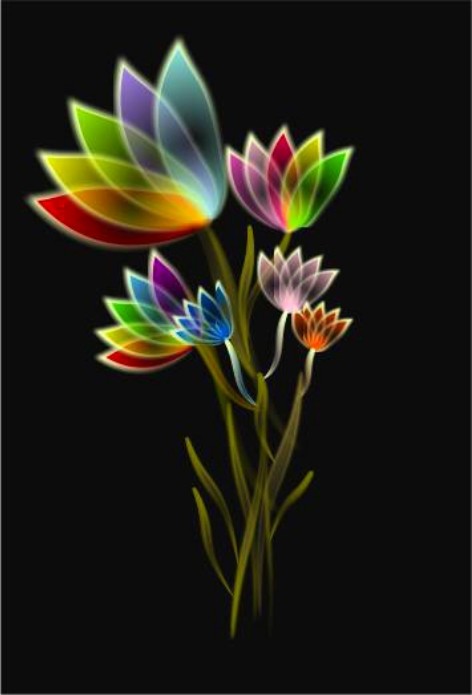 Stygg2003 on TalkGraphics
We haven't shown Stephen's work before, but this original and colorful image recently caught our eye, it's another one from the Xara Gallery forum on
TalkGraphics, posted recently to try and cheer up a rainy afternoon in Manchester!
Gary Priester
Here is an altogether more challenging image from Gary Priester, the absolute master of stereograms. This particular one of a Lotus Blossom was posted
on TalkGraphics, you can follow the thread here. And if you are intrigued by this and want to see more examples then check out our earlier
Inspirational Art that featured a selection of stereograms, which also includes a link to Gary's workbook on the Xara Xone that shows you how he creates
stereograms in Xtreme/Designer.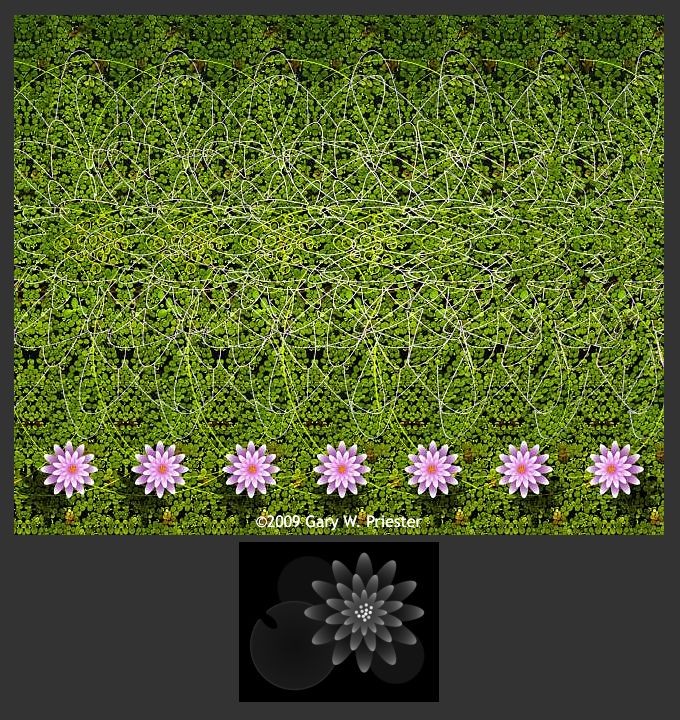 Desislava Vanchev
And finally here are two more runners up from the contest for publication in Gary Bouton's Xara Xtreme Guide from an artist whose work we have not
previously featured in Inspirational Art, Desislava Vanchev. Vanilla on the left, Acacia on the right.