Illustrations of cars and planes are hugely popular among Xara Designer Pro and Photo & Graphic Designer owners – so popular that we could easily do a
car and plane theme every month! But we've decided to restrict it to one a year, and that has made it rather tough to choose a selection this month.
Our apologies in advance to creators of the many great images that we've left out, we will try and show some extra ones on our Facebook page every
now and then. What we've tried to show below is a good sample of the many different styles that Xara designers have mastered, from photo realistic to
a more sketch-like style.
Mohamed Elhlaly (Black Panther on TalkGraphics)
Mohamed Elhlaly posted these images of a McLaren M1C in this TalkGraphics thread, saying it's "just shapes, solid colors and transparency". Ah
Mohamed, if only it were really so easy! Great reflections, and a perfect example of the value of linked colors too.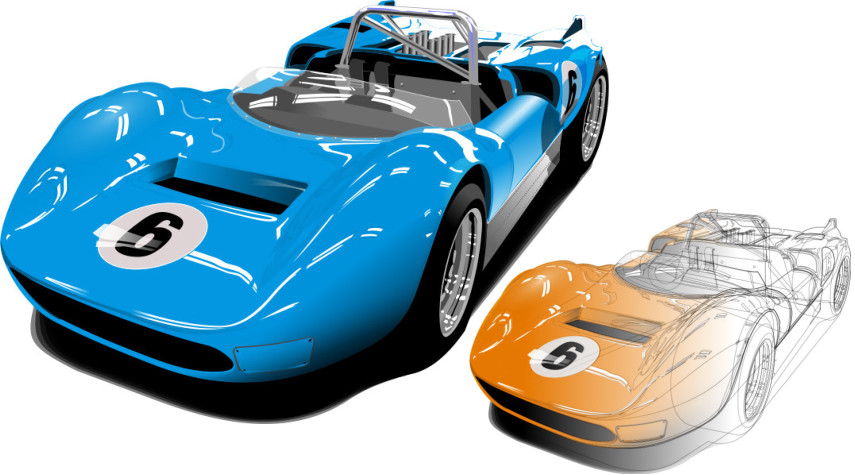 Ron Duke
No car theme is complete without at least one example from Ron Duke. This TalkGraphics post is a beautiful image of a beautiful car (1960 Jaguar XK
150 S), typical of Ron Duke, who has been an inspiration to so many of the artists doing car art today. You can see more of his work in the Xara Artist
Gallery.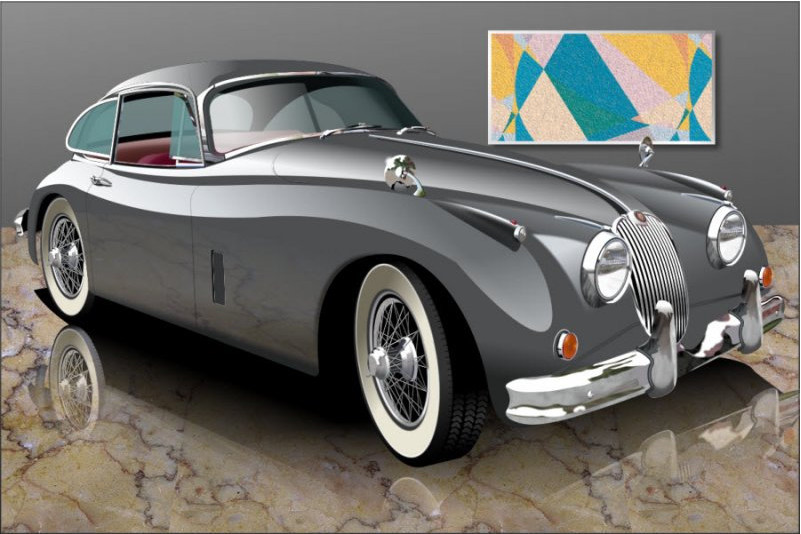 A classic from Graham Ward, a trio of Supermarine
Seafangs (Seafang? Apparently only 2 prototypes
were ever produced and it never entered service,
you can find out a bit more about the plane in the
TalkGraphics post. Plane lovers will want to search
out all of Gray's posts, he is a mine of
information).
The planes are vector drawn, the background a
mixture of vector and bitmap – in total Gray
estimates about 1.5 months of work, the
wireframe will give you a clue as to why!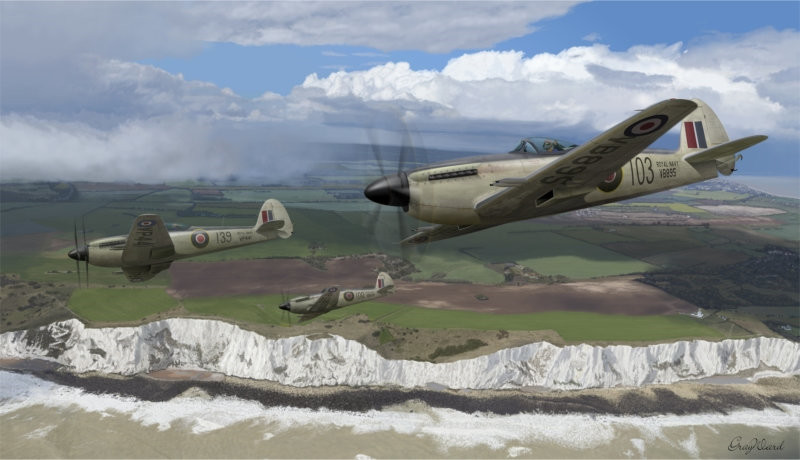 Leo Gonçalves
We have shown some of Leo Gonçalves' comic book cartoon characters in Inspirational Art before, and indeed you can find a selection in the Xara Artist
Gallery but here's a very different image from an old issue of Featured Artist on the Xara Xone, 'Revista 4 Rodas'.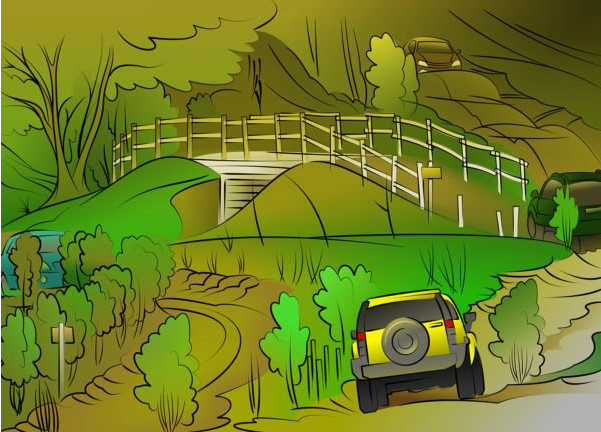 Tim Seward (TimS on TalkGraphics)
Similarly you may well have seen some of Tim Seward's beautiful still life images before, typically flowers and landscapes, either in TalkGraphics or
previous Inspirational Art, so you might be a bit surprised to see a car. But nevertheless it is unmistakably Tim Seward, with his same unique style and
uncanny ability to capture and convey the atmosphere. Cruisin' comes from this Featured Artist selection on the Xara Xone.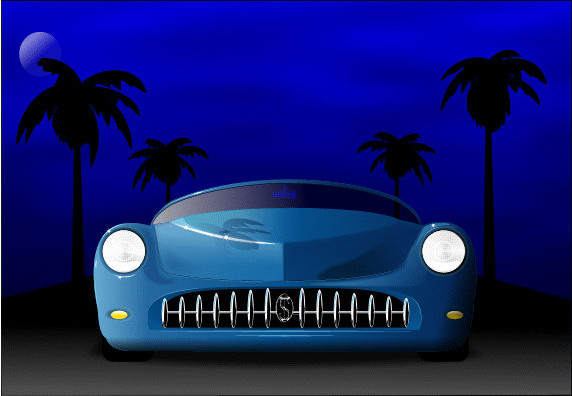 Paul Söderholm (Gnurf on TalkGraphics)
And here's another surprise. Paul Söderholm is known for the funniest ducks you'll ever meet (check out previous Cartoon themes in Inspirational Art),
but here's something completely different, in a very unusual 'sketchy' style. A 1965 Ford Mustang from the same issue of Featured Artist on the Xara
Xone.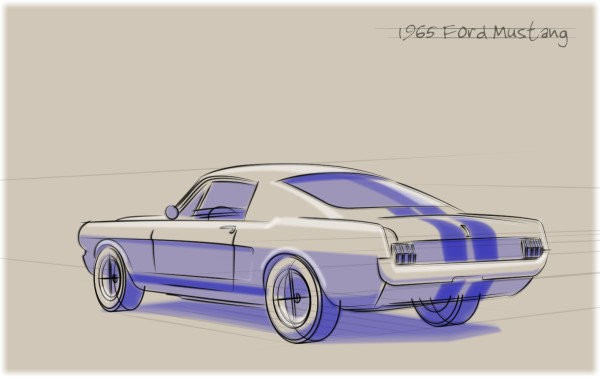 Gary Priester
Gary has a stereogram for every occasion, this one also comes from a Featured Artist selection on the Xara Xone. So, relax your eyes, look at it as if you
were staring thru a window and hopefully the image will slowly come into focus.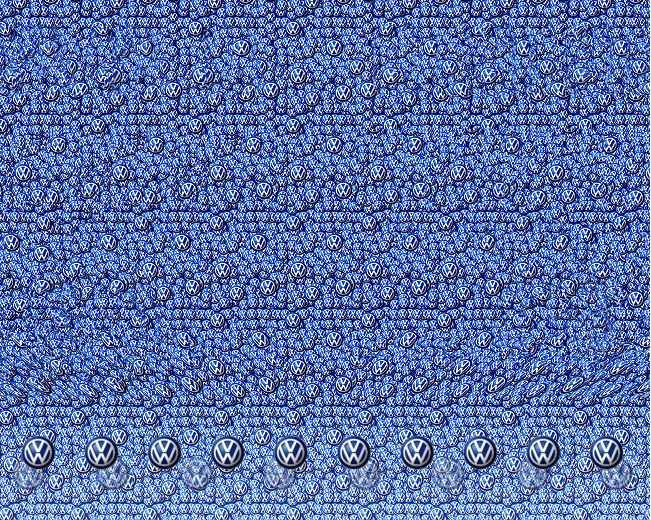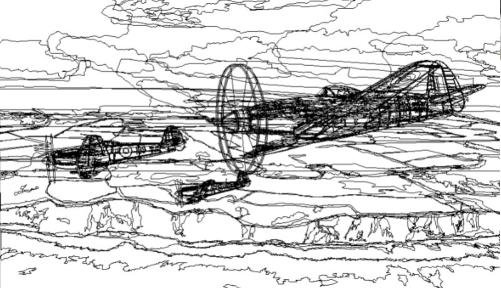 Graham Ward (Gray on TalkGraphics)