We had the idea of a 'glass' themed Inspirational Art this month, but somehow we never made it past the glass spheres that were the first images we
found. No matter, glass will follow in another month, for now sit back and enjoy some strange but wonderful round 'things'.


Paul Söderholm (Gnurf on TalkGraphics).
Round and persuasively glassy, with an imaginative use of fractals. But there's an added dimension because this is also a stereogram, inspired by
stereogrameister Gary Preister (check out Inspirational Art December 2007 in the drop down at the top of the page for more on stereograms, including a
link to Gary's workbook on the subject). And you can read more about how Gnurf created this image in his original post on TalkGraphics.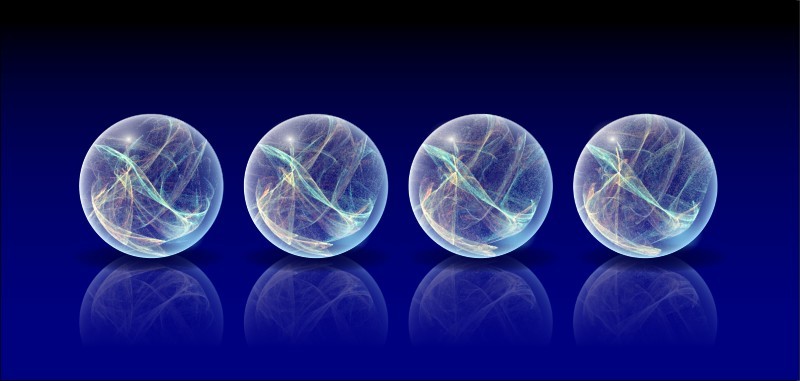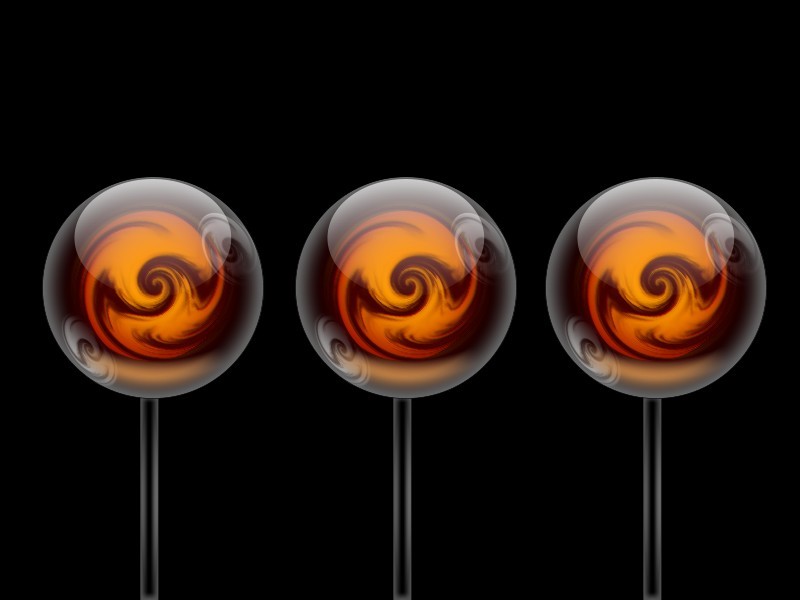 Christian Mueller (CMONE on TalkGraphics)
The swirly effect inside these glass spheres was created by applying some plug-in effects to simple straight lines (select the Live Effects tool > New).
You can find out more in CMONE's TalkGraphics thread and indeed download the .xar file and discover exactly how he did it.
Javier Vila (jvila on TalkGraphics)
Javier posted this on TalkGraphics last year and the complete thread has a lot to say about creating spheres, and includes a link to an ancient Xara Xone
tutorial on the subject.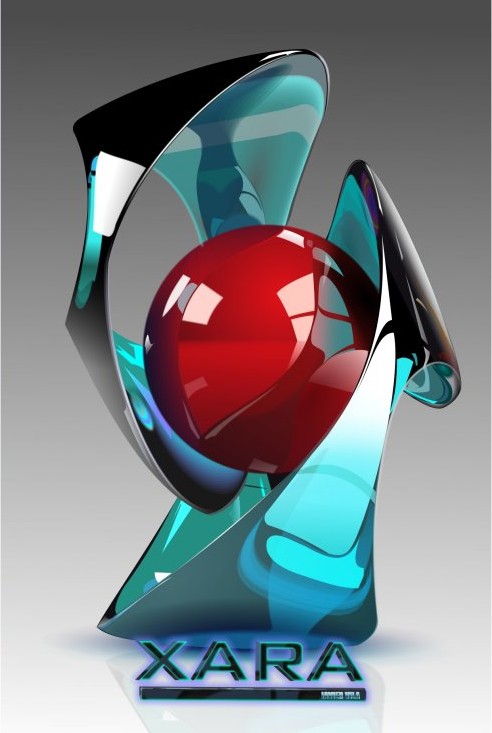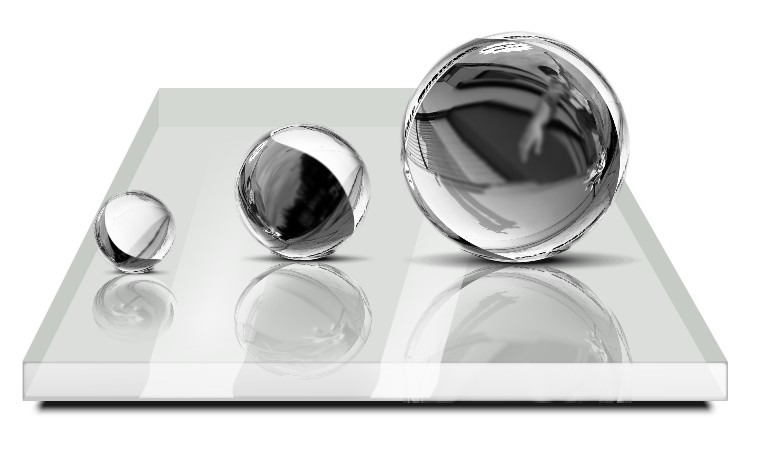 Derek Cooper (Masque on TalkGraphics)
On the subject of bitmaps and spheres, here's two very early posts from Masque, way back in 2001. The first 'world in a bubble' is possibly the first
post in the Xara Gallery by Masque (now moderator) in which case it was certainly a sign of things to come in its combination of imagination and skill.
For good measure we've included post number 2, admittedly straying away from glass spheres but a fine place to stop this month (and indeed a
difficult image to follow!).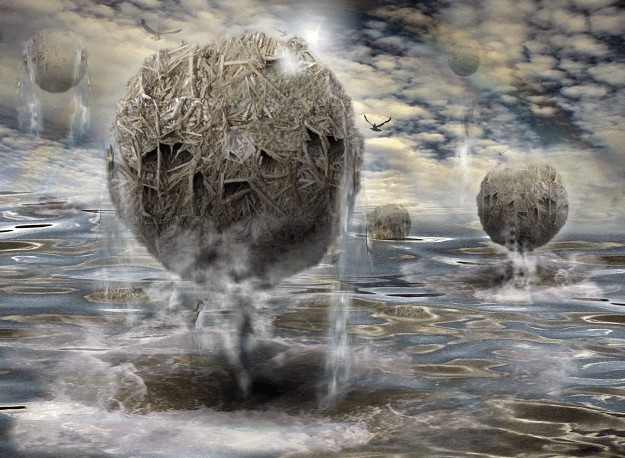 This second image was posted by jvila on the same day and achieves the rather fantastic
effect of a photo reflected in a glass ball, including a link to a mini-tutorial 'bitmaps
and contours' that explains how he did it.