The atmosphere, fun and traditional imagery of Christmas are an inexhaustible and irresistible source of inspiration, so we had no trouble gathering
together a seasonally themed collection. We hope these images will help you put your scepticism aside for a moment and enjoy a warm Christmas
moment.


Paul Söderholm (Gnurf on TalkGraphics).
This is 'Santa Biker' by Paul Söderholm. Paul lives in Finland, so we'll have to assume he has the inside scoop.
Bob Hahn
For the more conservative here's a Christmas card featuring a more traditional mode of transport for Father Christmas, Rudolph, created by Bob Hahn
back in 2006. Bob has been the inspiration for many artists who use Xara for cartoon work (you'll find several cartoon features in previous issues of
Outsider art, just browse thru the collection using the drop down menu at the top of this page) and you can see more of his work in the Xara Gallery.
Gary Priester
For something a bit different, but still on a Christmas theme, here are a couple of stereograms from Gary Priester.
If you're having difficulty seeing that, the trick is to relax your eyes, as if you are viewing things way off in the distance through your monitor. You
should see a 3D image in there somewhere - if you're having difficulty try moving closer or further away, the distance does have to be just right. If you
are still having difficulty, then it may help to read Gary's Workbook on creating stereograms in the Xara Xone.
Mohamed Elhlaly (Black Panther on TalkGraphics)
In 'Christmas night' on TalkGraphics Mohamed tries to capture some of the magic of the time of year. It's worth following this thread because he
includes a mini tutorial on how he created the shading on the snow on the roof in the foreground, plus he adds a bonus snow globe image incorporating
part of the village.
Roger Cotgreave (Tao Jones on TalkGraphics)
Well it seems like a very long time since we've shown anything from Tao Jones, but Happy Christmas wishes seems like an appropriate place to stop.
You can see more images in Tao's inimitable style in his gallery on graphics.com.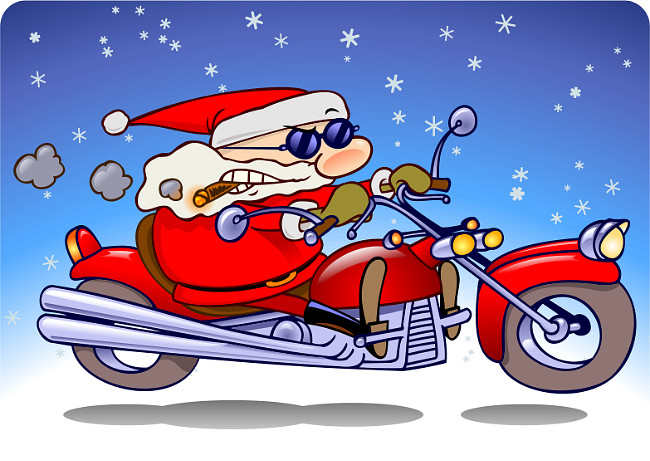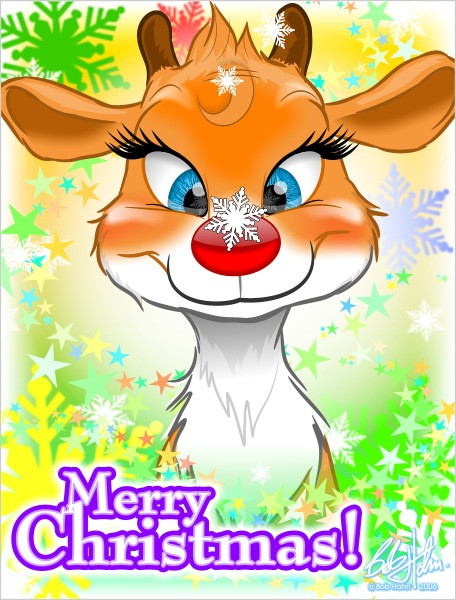 Bob Hahn also created this postage stamp for hand delivered Christmas cards (printed directly on to the envelope, good idea!)
Zeb
And here's a lovely snow scene from Zeb, another master of cartoon art. You'll also find more of his work in the Outsider cartoon features, and in his
work in the
Xara Gallery
.