You might have noticed that there's a lot of sport about at the moment, including apparently a Big Event in London this week. It would seem wilful to
ignore it completely, so this month's theme has a vaguely sporting theme, although we've spread our net wider than Olympic events.
Graham Ward (Gray on TalkGraphics)
Those of you who liked Graham's racing image from the 1920s last month will love this one, posted here in TalkGraphics back in 2008. "Sometimes
when I work on a more detailed graphic like the marine one I take breaks and work on something much simpler. This Mclaren is one of those simple
ones." Graham mixes vector and raster in his images but you can see from the wireframe how much of this is drawn. Beautifully done.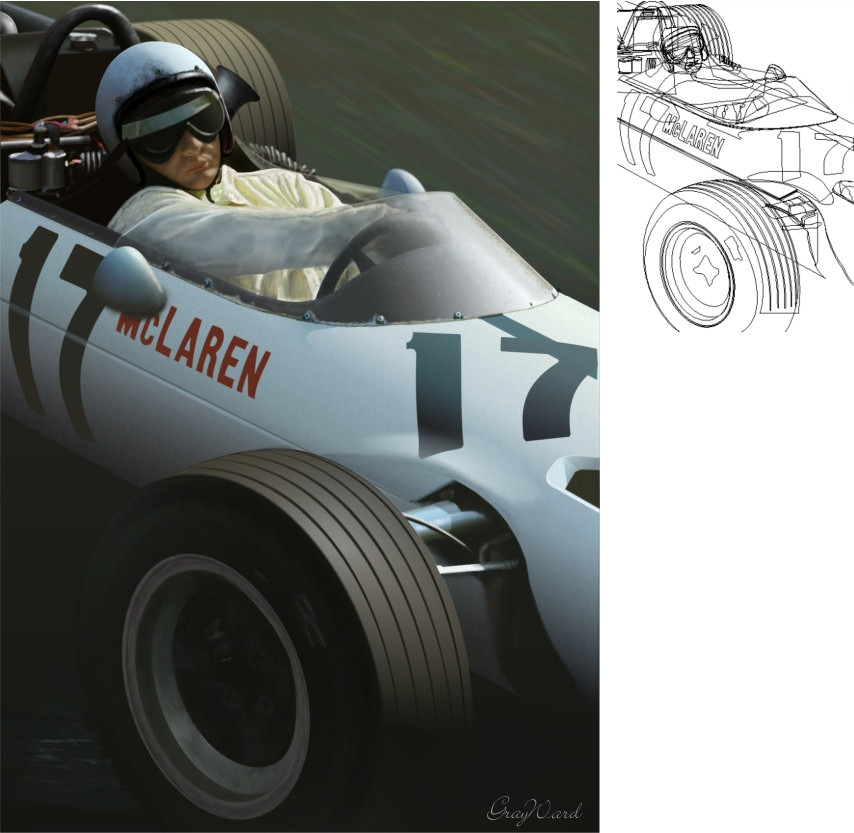 A Wrigley
Two more great racing images, these from Andrew Wrigley, both posted on TalkGraphics. You can follow the Speedway thread here ("yes, all vectors")
and the Moto GP thread here.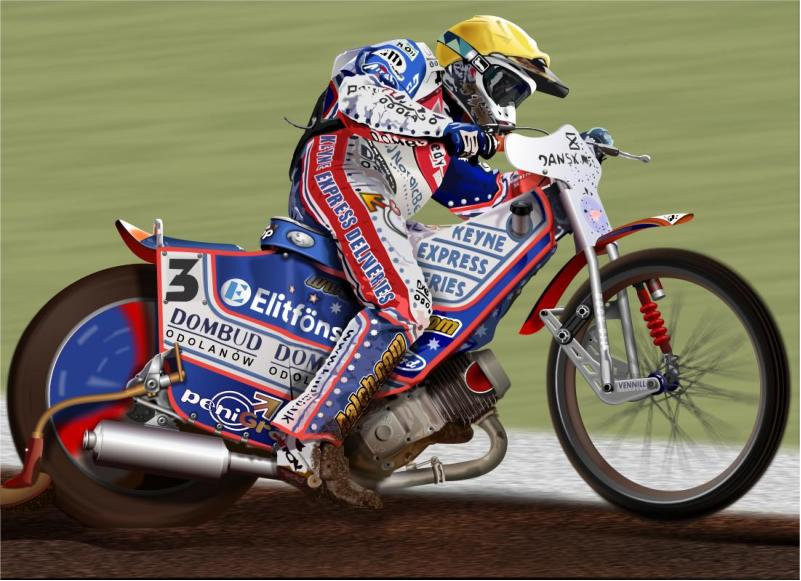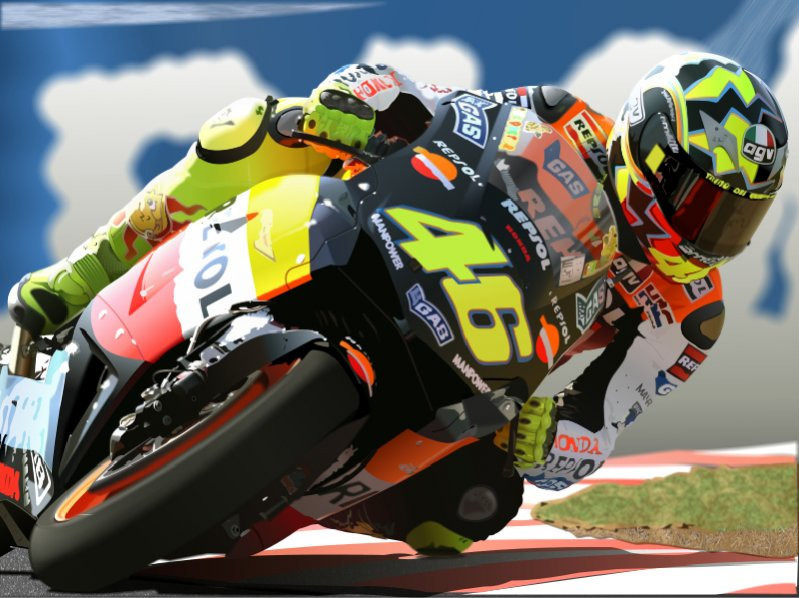 Bill Dale
Bill works in product design, specialising in interior and exterior design in the transport world, and we've featured some of his plane and helicopter
images before. But here's a wonderfully atmospheric America's Cup poster, taken from his selection here as Featured Artist on the Xara Xone.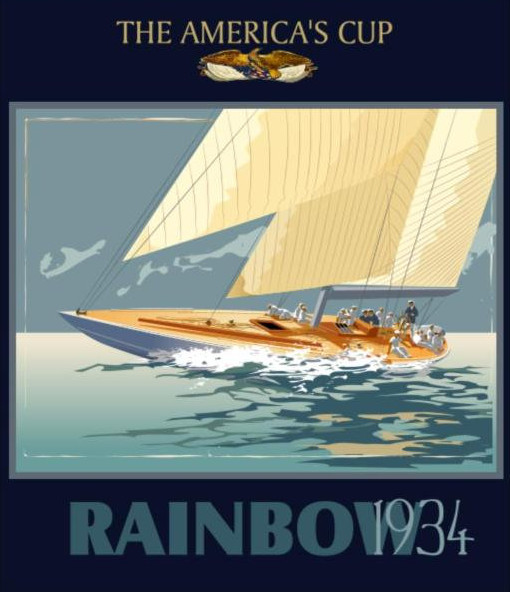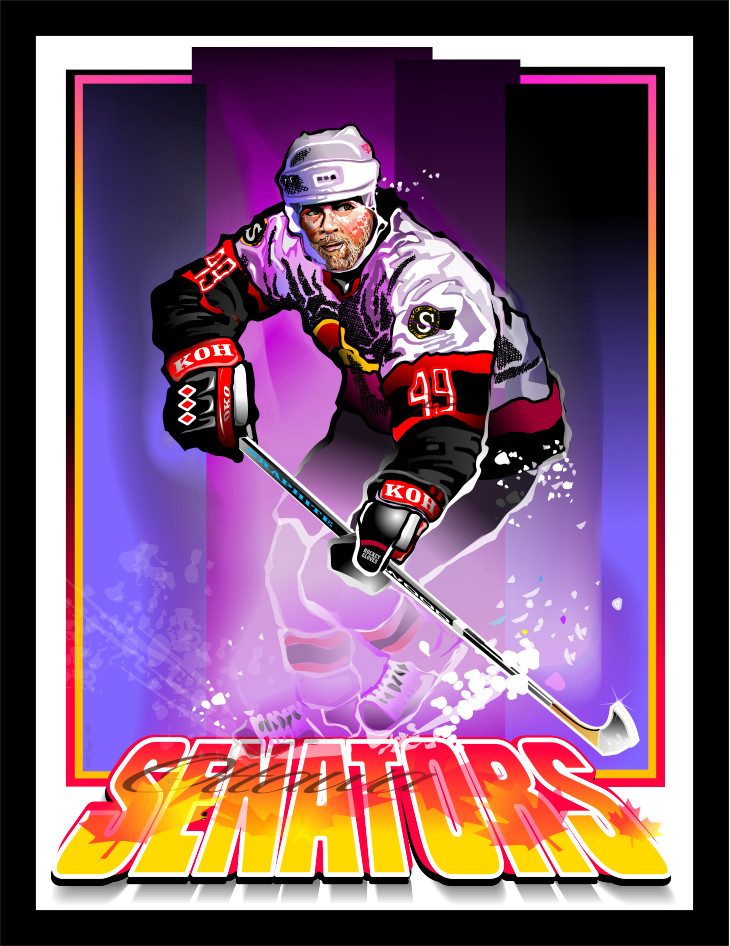 William Clegg
This is one of the images displayed in William's collection at graphics.com. You might recognise some of them from the Examples folder in the Designs
Gallery of Xara Designer Pro / Photo & Graphic Designer, because William has been a Xara user since the earliest versions.
Derek Donnelly (derek.d on TalkGraphics)
Another sport and another drawing style. Can't miss out the golf, or the cartoons! A classic from Derek, posted in this TalkGraphics thread. You can see
more of Derek's work in Part 1 of our cartoon Inspirational Art in January (and golf lovers will like the image from Derek Cooper in Part 2).