There's only one possible theme this month! We hope our selection will help you get in to the
Christmas mood, and bring a smile to your face! Happy Christmas.
Rik Datta (Rik on TalkGraphics)
It seems appropriate to end with this lovely traditional card design by Rik Datta, that comes from the same thread on TalkGraphics.
Denis Sazhin (Centaurus on TalkGraphics)
Denis is the master of icons designers. You can often download free icons from his website (as PNGs) - including this new set of 16 Santas for Christmas
2014. All created with Xara Designer Pro of course. You will find other examples from Denis in back issues of Inspirational Art via the drop down menu
above (try icons in January 2013 for example) although our all time favorite work from Denis is this Cats in Trees.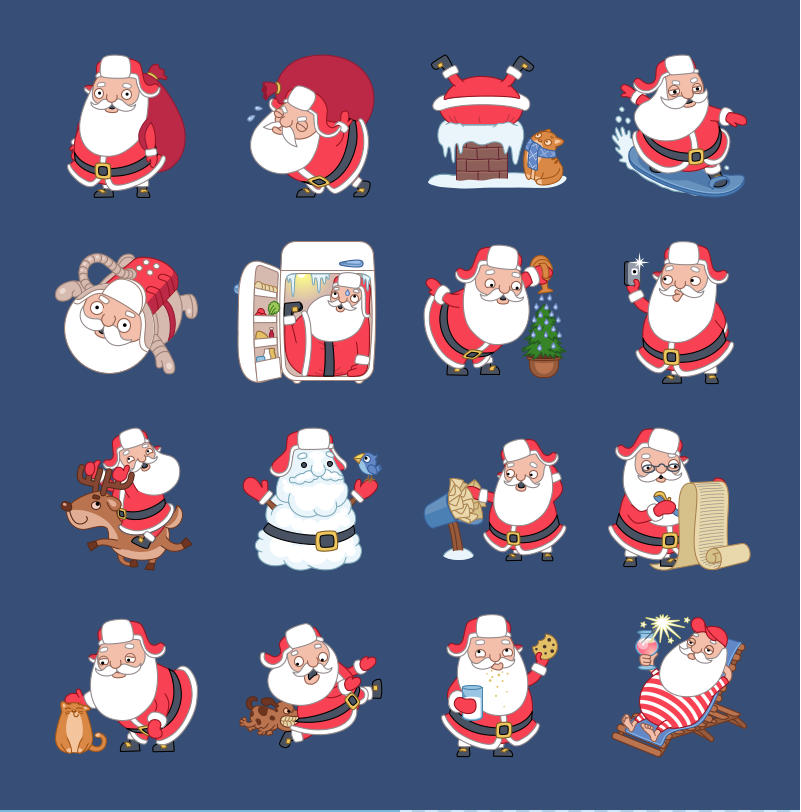 David Cockburn (Squeaky on TalkGraphics)
Here's a fun contribution from David Cockburn, whose work we featured just last month (you can view it from the drop down menu at the top of this
page). It was first shown in this TalkGraphics thread, and comes from his collection on the Squeaky Pics website. The characters and background were
created in Xara Designer Pro, the animation in Anime Studio.
Click on the image for the full effect!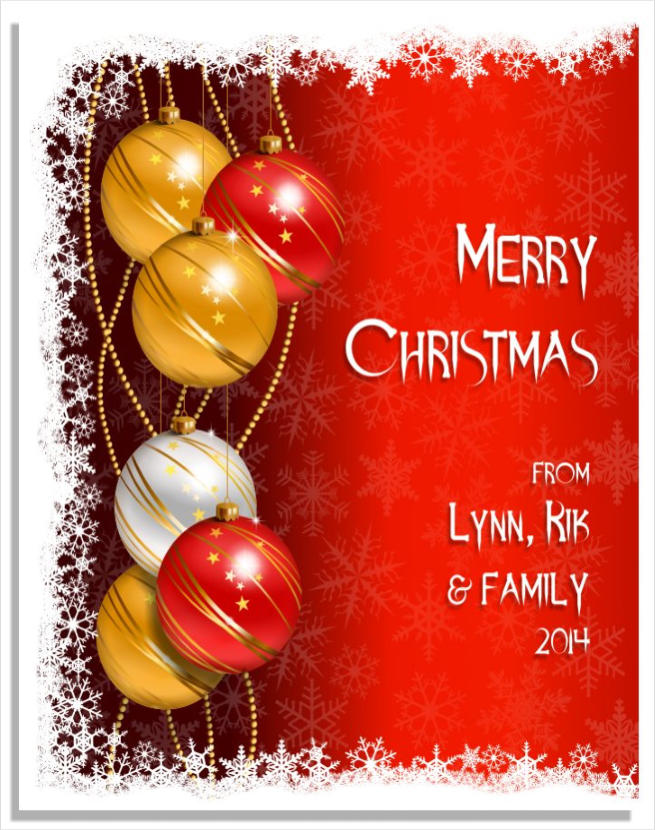 Gary Priester (gwpriester on TalkGraphics)
This is becoming a bit of a multi sensory experience! Gary seems to always have a new stereogram for Christmas, this one comes from the Merry
Christmas thread in TalkGraphics (it's in Off Topic - not too late to add your card or Christmas design!). The trick to seeing the hidden image is to relax
your eyes, as if you are viewing things way off in the distance through a window. You should see a 3D image in there somewhere - if you're having
difficulty try moving closer or further away, the distance has to be just right.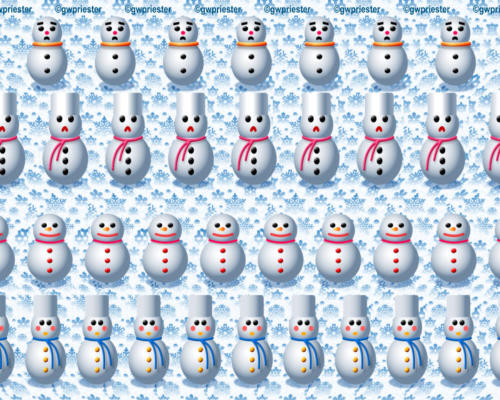 That's it for this month, and indeed this year. If you have enjoyed these images then all Likes, Shares, +1s, re-tweets etc are most welcome

.